WEBINAR:

2023 Holiday Season Marketing Planning for Marketers.
Sign up for free access right now, or watch later on demand. 
SIGN UP
Bertrand M.
Radio Station Owner and Serial Entrepreneur
Marketing Consulting Testimonial
"As the CEO of three digital radio stations, I faced numerous challenges. Marcia came on board 18 months after our launch, driving a remarkable increase in our local brand recognition. She truly helped us turn the corner in our new market."
Theo F.

Financial Advisor, Real Estate Investor, and Serial Entrepreneur
Marketing Consulting Testimonial
"I worked with Marcia Hylton on an important project for NBA player Daniel Gibson and his father. We sought to establish a robust digital presence for a Houston-area youth basketball program. Marcia's strategic marketing guidance was instrumental in helping us achieve our goals of attracting the right talent to the community program."
Sign up now and learn how you can beat the average small business holiday season revenue of 25%.
Save time and money this year while making your holiday season marketing easier than ever. 
Reserve your spot at the webinar, and learn strategic steps to help you hit or surpass the 25% revenue mark that most small business owners average. 
---
This webinar is also your opportunity to get your hands on the 56-page 2023 Holiday Season Social Media Playbook, (with hundreds of holiday-themed social media posts), the 2023 Holiday Sales Boosting Marketing Email Pack, a landing page customizable content template, and so much more. Learn more below.
I know how challenging the holiday season can be. Balancing inventory, meeting customer expectations, and staying ahead of competitors — it's not easy. That's why I've created a webinar introducing you to the "SLED System," which addresses your unique holiday season marketing struggles and provides time-saving, ready-to-use tools with easy-to-follow, actionable strategies.
Secure Your Spot
Leave this webinar with:
(Hit play to get a 60-second preview of the free webinar ➥)
A clear understanding of how a strategic approach to your holiday marketing can help you

 

hit or surpass your revenue goals
Diverse holiday marketing

 

strategies and content

 

— from email to social media and beyond
A clear understanding of which holidays to choose for your

 

offers and sales
Techniques

 

on how to get buyers to your website with irresistible offers
The tools

 

to prepare your holiday sales landing page to maximize sales opportunities
An opportunity to grab a marketing toolkit of time-saving strategies, templates, and guides that can help your brand

 

attract and convert more buyers
And

 

MUCH MORE!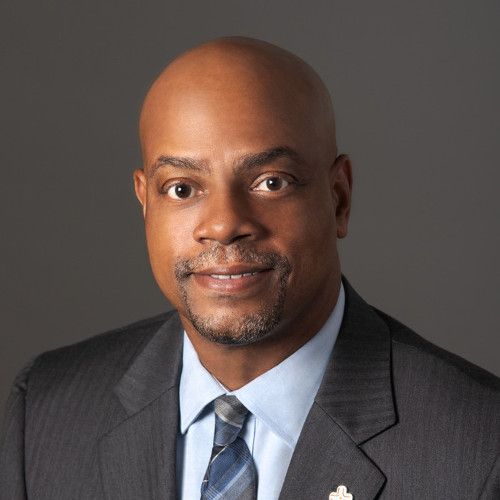 Reggie D.
Fortune 500 Corporate Executive
Marketing Consulting Testimonial
"Marcia's expertise in digital marketing is exceptional. She far exceeded expectations by providing clear insights, detailed documentation, custom reports, and planning for ongoing use. Her recommendations had both immediate and long-term impacts on our goals."
Don't Miss Out!
Elevate your holiday season sales and give your business the gift of growth this holiday season.
Unsubscribe at any time. I do not spam.
Mayra M.
Designer (Small Business Owner)
Marketing Strategy Testimonial
"Marcia provided invaluable guidance, helping to streamline my work and boost my business through strategic social media usage. Her insights on tools to save time and strategize were game-changing for me."
About Marcia!
Based in West Texas, Marcia Hylton is a seasoned marketing strategist with a history of shaping corporate marketing at Fortune 500 companies and steering a national award-winning agency.
A certified coach, dynamic podcaster, and author, she has shared her insights on the syndicated and highly acclaimed "The Price of Business" show on CBS and Bloomberg radio. Additionally, Marcia's expertise shines through her contributions to various popular publications.
Secure Your Spot Now!
Frequently Asked Questions
Here are answers to several FAQs to help you better understand what to expect from this webinar and answers to a few common holiday marketing questions. 
1. There are so many marketing webinars out there. What makes this one stand out?
2. Who is this webinar for?
3. Why is it important to have a specialized holiday marketing strategy?
4. When should I begin holiday sales planning?
5. How do I decide which holidays to offer sales?
6. How do I know whether to use email, social media, or other marketing tactics?
7. I might not be able to watch immediately. How long will I have access to the webinar content?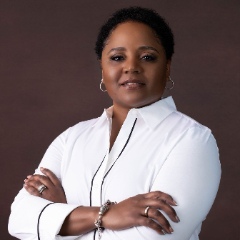 Lisa L.
Baker (Small Business Owner)
Business Coaching Testimonial
"With Marcia's business coaching and strategic marketing expertise, I found new horizons for my business. We collaborated for my rebrand to a premium level, developed a more strategic marketing approach, revamped my website, and even upgraded my logo using a graphic designer. The results were mind blowing when Marcia helped me enhance my brand image by guiding me through the steps to increase my product prices and arming me with tools I can use in my business year-round."
Time is Running Out!
Don't Wait! Secure your spot now and get immediate access to this holiday season strategic marketing webinar.
Sign up now and learn about available tools, strategies, and techniques to help make your holiday marketing simpler, more effective, and more streamlined than ever before.
Secure Your Spot Now
Jose A.
Auto Dealership CEO
Marketing Consulting Testimonial
"Marcia's knowledge helped us understand and implement our business's best online marketing practices. With her guidance, we have a comprehensive plan to elevate our online presence over the next year."